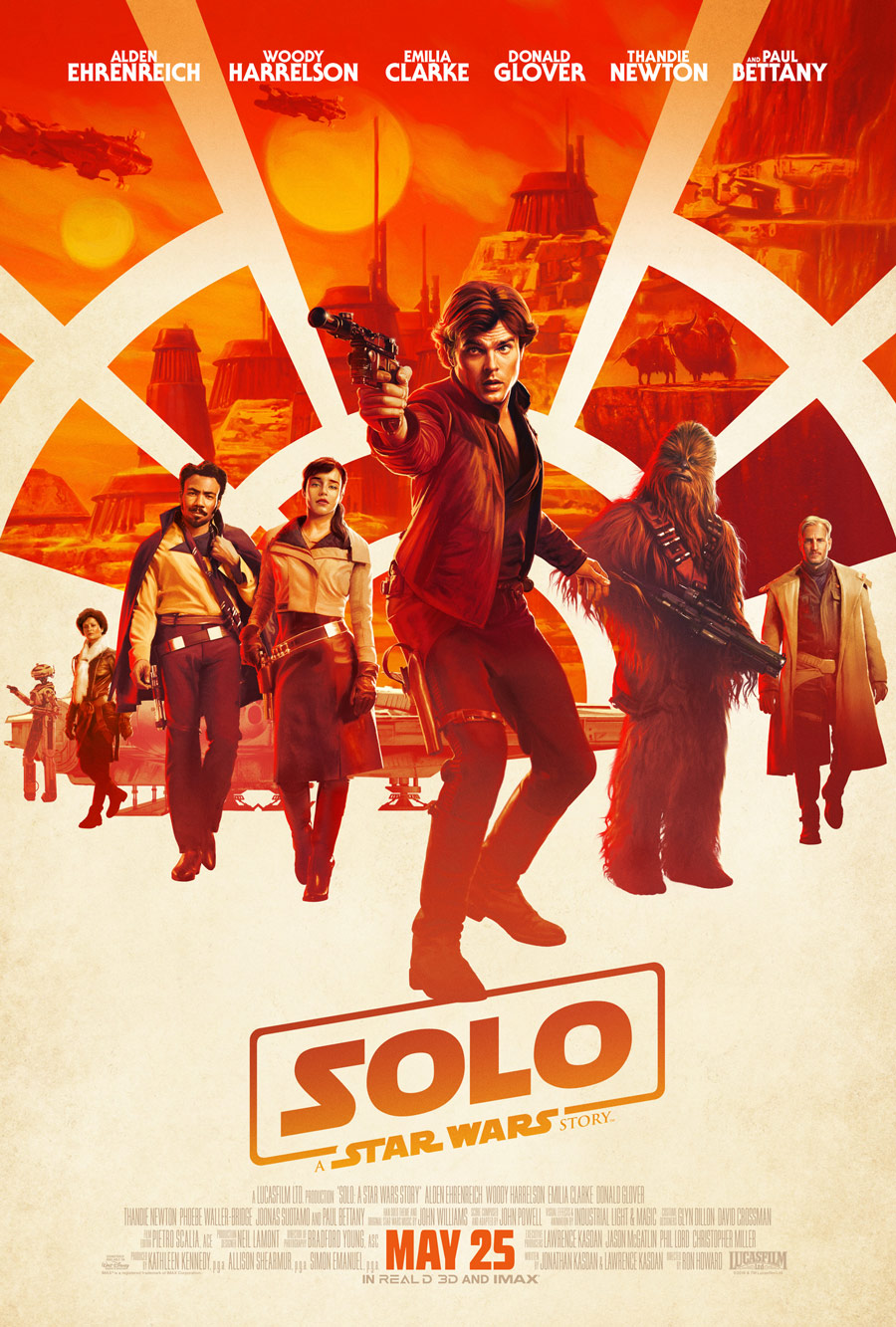 Movie Details: 
Title: Solo
Rating: PG-13
Run Time: 135 min
Release Date: 5/25/2018
Director (s): Ron Howard 
Starrring: Alden Ehrenreich, Woody Harrelson, Emilia Clarke, Donald Glover
Studio: Lucasfilm
Episode Notes: 
This is it this is our 100th episode for the Movie Guys Podcast. In this review Ed, Eric & Jordan bring you a spoiler filled review of the new Star War spin off film SOLO. You don't want to miss out on this reivew. The boys discuss how Lando and Han first meet, that also includes Chewy!